VF Corp 2nd-quarter profit jumps; raises outlook
By Alexandria Sage
SAN FRANCISCO, July 15 (Reuters) - Apparel maker VF Corp said on Tuesday quarterly net profit jumped 27 percent, helped by tax breaks, better profit margins and strength in its outdoor divisions.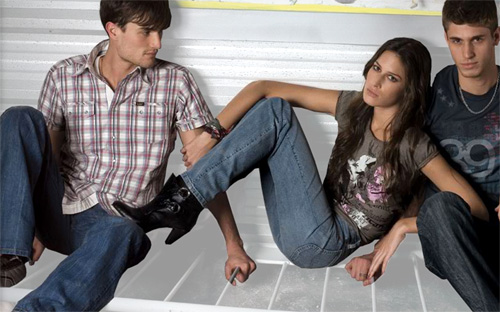 VF Corp - campaign Lee
But its shares dropped 4 percent, as VF's view for the third quarter fell below Wall Street expectations and one analyst cited disappointment that second-quarter earnings were not even higher.
The company, whose brands include Vans, Seven For All Mankind and Wrangler, said second-quarter net profit increased to $104.0 million, or 94 cents per share, from $81.6 million, or 72 cents per share, a year earlier.
Earnings were 91 cents per share, excluding a benefit of 7 cents related to income taxes and a charge of 4 cents from one- time expenses designed to help the company improve its cost structure.
On that basis, the company beat analysts' average expectations of 88 cents, according to Reuters Estimates.
Morningstar analyst Brady Lemos said some on Wall Street expected VF to post higher earnings than the company forecast.
"Maybe they didn't raise (their outlook) as much as people thought they would," he added.
VF Corp said earlier this month that its second-quarter earnings would be 10 percent to 12 percent higher than its previously issued view of 80 cents per share.
"Conditions have been even more difficult than we could have foreseen and we are affected by this environment," said Chief Executive Eric Wiseman in a conference call with analysts. "Make no mistake, it is tough out there."
Revenue rose 11 percent in the quarter to $1.68 billion, while analysts looked for total revenue of $1.67 billion. Revenues were boosted by a 17 percent increase in its outdoor division, including North Face. Jeans sales slipped 1 percent, while sportswear fell 4 percent.
Gross profit margins rose to 43.8 percent from 42.9 percent as a percentage of sales.
VF set its full-year earnings target to $6.05 per share, an increase of 12 percent versus its earlier target of a rise of 10 percent.
Revenues in 2008 are expected to rise over 9 percent to $7.9 billion, the company said.
Wall Street, on average, expected earnings of $6.02 on revenues of $7.9 billion.
For the third quarter, VF sees sales and earnings rising about 9 percent, falling below current Wall Street expectations.
A 9 percent rise in earnings and sales would translate into earnings of about $2.03 and revenues of about $2.26 billion, below the $2.15 and $2.28 billion expected by Wall Street, on average.
In extended trading shares fell to $67.25 after closing on the New York Stock Exchange at $70.28, up nearly 1 percent.
The company also declared a dividend of 58 cents per share payable on Sept. 19. (Reporting by Alexandria Sage, editing by Jeffrey Benkoe and Andre Grenon)
© Thomson Reuters 2022 All rights reserved.