Victoria's Secret : changing of the guard
Pia Ferrario has put in 23 years of service at the U.S. group Limited Brands as CEO of the Internet and catalog sales branch of Victoria's Secret since 2007. She will pass the baton to Bridget Ryan-Berman, former CEO of Giorgio Armani in North America, and take on a strategic advisory role within the group.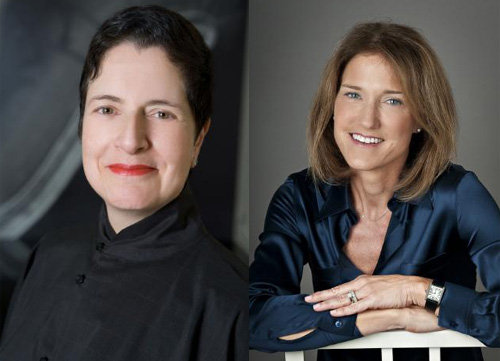 Pia Ferrario hands over the reins to Bridget Ryan-Berman. Photos Victoria's Secret
"I am confident that we will continue to build on our dominant e-commerce position under Bridget's leadership," said Sharen Jester Turney, president and chief executive officer of Victoria's Secret. "Her impressive career as a merchant leader for some of the world's most successful and respected brands will translate well for our team and our customers."
Before taking up the leadership of Giorgio Armani Corp. in 2009, Bridget Ryan Berman served as Operating Director of Retail at
Apple
. She also brings with her experience at
Ralph Lauren
and at various major U.S. department stores in different executive management roles.
In 2012 Victoria's Secret will open its first European location in London at the corner of New Bond Street and Brook Street. As of October 1 and after only 35 weeks of activity in 2011, the Limited Brands group recorded growth of 11% in store sales at a comparable rate to the same period in 2010. Its reported net sales were at 6.2 billion dollars (4.3 billion euros).
Copyright © 2023 FashionNetwork.com All rights reserved.