Vistula says gets 2 mths for debt talks with bank
WARSAW, March 31 (Reuters) - Polish retailer Vistula won a two-month reprieve from its bankers to continue talks about the repayment of 287 million zlotys ($81.4 million) of debt took on for a hostile takeover of jeweller W. Kruk, it said on Tuesday March 31.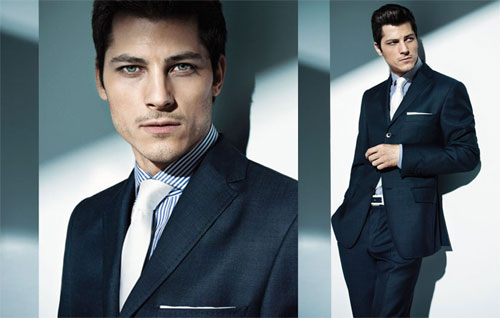 Vistula Men's Wear Spring 2009
The group faced a Tuesday March 31 deadline to reach a deal with
Fortis
Bank, which helped finance the daring, but ultimately disastrous move to wrestle W. Kruk from its controlling family.
The Kruks, with the support of other shareholders, managed to then gain control of Vistula and fire the chief executive who had led the raid on their business. But the retailer has found it impossible to refinance the leftover debt.
Vistula shares lost 82 percent last year and another 31 percent so far in 2009, bringing its market value to $41 million.
Earlier on Tuesday, Vistula said its department store business Galeria Centrum sought bankruptcy protection. (Reporting by Chris Borowski; Editing by Erica Billingham)
© Thomson Reuters 2022 All rights reserved.