Wal-Mart Japan CEO leaves, replaced by Japan COO
June 20 - Wal-Mart Stores Inc's chief executive in Japan, Toru Noda, has left for personal reasons, the latest international departure as world's largest retailer tries to keep growing its business.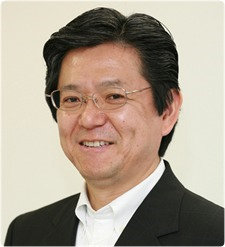 Toru Noda, former president of Walmart Japan
Noda was replaced as Walmart Japan president and CEO by Steve Dacus, who most recently served as Wal-Mart's chief operating officer in Japan, Wal-Mart confirmed on Monday.
Noda's departure comes just weeks after top executives left the company's China operations.
Japan is a small but important market for Wal-Mart. The company's international business overall makes up roughly 24.7 percent of sales.
Noda had been president and CEO of Wal-Mart Japan since February 2010.
Noda's brief time in the role included handling the retailer's business after the March earthquake and tsunami.
Wal-Mart has 371 Seiyu stores and 43 Wakana deli outlets in Japan, of which 24 were affected by the disaster. The company has said it did not raise prices after the earthquake, as it tries to attract shoppers who have seen prices rise elsewhere.
"We believe that Steve Dacus and the Japan team will continue on their journey of success for Walmart in Japan," Wal-Mart said in a statement.
Dacus joined Wal-Mart in 2007 as senior vice president of international market support, then worked for the company's Sam's Club warehouse chain before being named COO of Walmart Japan in 2010. His previous roles included working at Japanese apparel retailer
Fast Retailing
, where he worked on expanding the
Uniqlo
brad overseas.
Wal-Mart, which has more than 4,611 international locations overall, entered Japan in March 2002.
News of Noda's departure came the same day Wal-Mart announced the completion of a deal to buy a majority stake in
Massmart
Holdings Ltd and as the U.S. Supreme Court threw out a massive class-action sex-discrimination suit against Wal-Mart.
(Reporting by Jessica Wohl; editing by Andre Grenon)
© Thomson Reuters 2022 All rights reserved.