Wal-Mart slashing price on its prepaid MoneyCard
By Nicole Maestri
NEW YORK (Reuters) - A year and a half after introducing its MoneyCard, Wal-Mart Stores Inc is slashing the price of the reloadable, prepaid Visa debit card to $3 from almost $9, aiming to attract shoppers who may have grown wary of the pitfalls of credit card use.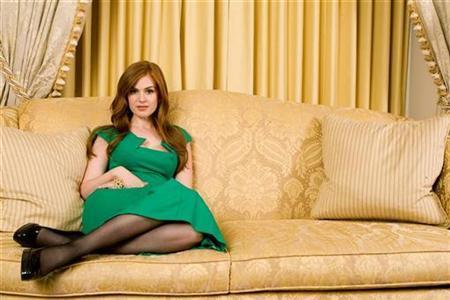 The discount retailer is also lowering the card's monthly fee to $3 from almost $5, and cutting the fee customers pay to reload the card to $3 from $4.64.
"While we'll make a little less money than we would with that other pricing, we feel like this is one of those game-changer type moves," said Jane Thompson, president of Wal-Mart's financial services division, in an interview.
Wal-Mart introduced the MoneyCard in June 2007 in a push to sell more financial services to its lower-income shoppers.
It also announced plans at the time to open 1,000 financial services centers in its U.S. stores to reach the 73 million Americans it said do not have bank accounts or credit card access.
MoneyCard users control how much money they want on their cards, which can be used wherever debit cards are accepted.
Wal-Mart has since sold more than 2 million MoneyCards and customers have loaded more than $2 billion on to the cards, but some critics said the MoneyCard's original fees were too high.
Thompson said more customers are gravitating to the MoneyCard as they try to pay down credit cards or avoid costly late payment fees in the recession.
The prepaid cards are also helping Wal-Mart develop loyalty among shoppers and entice them to its stores more often.
"It helps us become more of a destination place to shop," she said. "Because if you're doing your financial services every payday at Wal-Mart, you're not going to stop by other stores on the way that you might have been."
FINANCIAL SERVICES ASPIRATIONS
Wal-Mart rolled out the MoneyCard three months after it withdrew an application with U.S. bank regulators to operate a specialty bank.
While Wal-Mart had insisted it wanted to use the bank to save money by processing credit-card and check transactions internally, consumer groups and banks feared the retailer would eventually provide other retail banking services, leading to the demise of community banks.
Thompson said Wal-Mart is not looking to pursue another specialty bank application now that there is a new administration in Washington, D.C.
While Wal-Mart has studied ways to expand its financial services, such as tying a savings account to the prepaid card, Thompson said now it is focused on offering basic services, like money transfers and bill payment.
"Savings accounts aren't very profitable for banks or anyone anymore so the question is, can we do it as a service instead?" she said.
She said the retailer has opened more than 750 financial services centers in its U.S. stores, and is on track to have 1,000 centers this year. It had originally intended to open 1,000 centers by the end of 2008.
(Reporting by Nicole Maestri; editing by Richard Chang)
© Thomson Reuters 2022 All rights reserved.