Wal-Mart to offer "Hard Candy" to woo high-end shoppers
By Chavon Sutton and Nicole Maestri
NEW YORK/SAN FRANCISCO (Reuters) - Wal-Mart Stores Inc (WMT.N) is rolling out a new line of cosmetics by Hard Candy, hoping to dazzle shoppers with glitter eye shadow and volumizing mascara by a brand that is sold at more upscale retailers, like Sephora.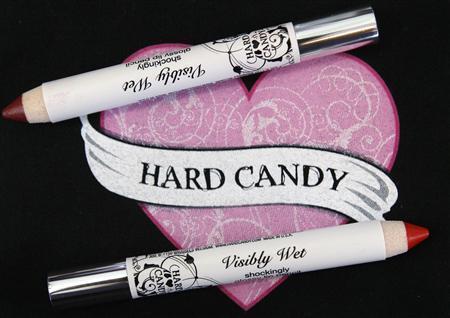 At a launch event held on Tuesday 18 August in the penthouse suite of Manhattan's trendy Bryant Park Hotel, Wal-Mart showcased the line, which will be introduced in 3,000 of its U.S. stores in September. It will be rolled out internationally next spring.
The new line is being made specifically for Wal-Mart.
The cosmetics will range in price from $5 to $10, or $6.40 on average, and are designed to appeal to 18- to 35-year-old women who are looking to have fun with their makeup.
"The more bells and whistles, the more excited our customer will be," said Carmen Bauza, vice president of beauty for Wal-Mart.
APPEALING TO HIGHER INCOME SHOPPERS
Wal-Mart has said it is attracting higher-income shoppers to its stores as recession pressures household budgets and consumers adopt a frugal mind-set.
But investors have questioned its ability to keep those shoppers once the economy improves and customers have more money to spend. Wal-Mart has been adamant that it will retain those new shoppers and plans to do so by introducing new product lines, like Hard Candy.
"New, higher spenders have found Wal-Mart," Bauza said.
At the event in Manhattan, editors from Glamour and ELLE magazines browsed the line, and attendees were able to sample the products, like gold lipstick and bright green eyeliner.
This is not Wal-Mart's first fashion foray. In 2005, it tried to compete with smaller rival Target Corp (TGT.N) by placing ads in Vogue and hosting a show in Times Square during New York Fashion Week.
It downplayed its discount roots, and stocked its stores with more upscale merchandise, like high thread count sheets and skinny jeans, hoping to mimic the success Target found selling cheap-chic merchandise.
But the efforts backfired with its core lower-income shoppers, who wanted basic goods at discount prices, and the retailer admitted it moved too far, too fast.
As the recession changes the face of Wal-Mart's shoppers it is revamping its merchandise selection. It has been expanding its selection of name brand electronics, and now sells an exclusive line of clothing by Miley Cyrus & Max Azria.
(Reporting by Chavon Sutton in New York and Nicole Maestri in San Francisco; editing by Carol Bishopric)
© Thomson Reuters 2023 All rights reserved.