Warnaco 2nd-quarter profit beats estimates, narrows 2012 profit view
Clothing company Warnaco Group Inc reported quarterly profit above Wall Street expectations on sales growth in Asia and Latin America, and narrowed its full-year profit forecast.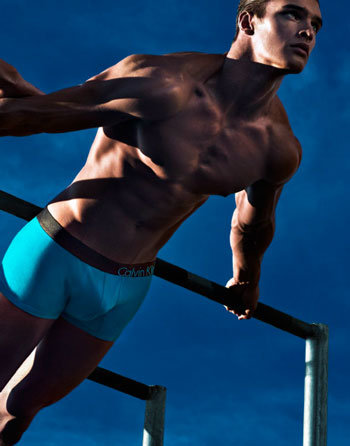 Photo: Calvin Klein
The company, which mainly sold its goods through department stores, has been trying to grow its footprint in emerging markets such as Asia and Latin America, as well as expanding its own retail stores.
Warnaco, which owns and licenses brands including
Calvin Klein
,
Speedo
, Warner's and Olga, lowered the high end of its 2012 adjusted per-share earnings forecast to between $4.00 and $4.15, from its earlier expectations of between $4.00 and to $4.25.
The company said it expects 2012 sales to be flat or down 2 percent, lower than its previous forecast of flat sales or a growth of 2 percent.
Analysts on average had been expecting full-year earnings of $4.01 per share on revenue of $2.49 billion, according to Thomson Reuters I/B/E/S.
Warnaco's second-quarter results also benefited from the Calvin Klein direct-to-consumer business, which rose 6 percent, and sales in its swimwear segment, which increased 10 percent.
Second-quarter profit fell to $9.6 million, or 23 cents per share, from $45.6 million, or $1.01 per share, a year earlier.
Excluding items, the company earned 72 cents per share.
Revenue fell about 5 percent to $563.9 million.
Analysts had expected earnings of 64 cents per share on revenue of $571.7 million.
Warnaco shares closed at $42.56 on the New York Stock Exchange on Monday.
© Thomson Reuters 2023 All rights reserved.