Warnaco to focus on Calvin Klein Jeans and Underwear
Warnaco is struggling to find its feet in Europe. In fiscal year 2011 ended December 31, the American group, which owns the license for Calvin Klein, Speedo, Chaps, Warner and Olga, suffered a profit collapse. In this market, despite a sales increase of nearly 9% in comparison to 2010 to 628 million dollars, the group's operating profit fell 146% to -26 million dollars.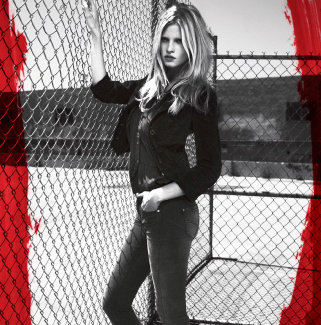 Calvin Klein Jeans
The fall was partly due to the significant restructuring charges in order to reorganise the business. "We will now focus our resources on our global
Calvin Klein Jeans
and
Calvin Klein Underwear
businesses which we believe present greater opportunities for profitable growth," commented Helen McCluskey, Warnaco's president and CEO.
On an international level, the group registered a turnover increase of more than 9% to over 2.5 billion dollars. Its operating income dropped 27% to 181 million, affected by the weak performance in the European and North American markets. But its Asian market, which saw a 28% rise in sales to 500 million dollars, reported an operating income of 94 million dollars, which is not far from the 118 million registered in its American market. Sales made in the United States, Warnaco's biggest market, came to more than 1 billion dollars.
Its sportswear segment, which includes Calvin Klein, is still the group's most important segment and currently represents more than half of its turnover. But while sportswear sales saw an 8% increase, this segment was also the one which suffered the biggest operating income lost from 143 to 80 million dollars. Sales in the Intimate Apparel segment grew almost 12% to 932 million dollars, while the Swimwear segment registered a turnover of 275 million dollars (+7%) and an operating income of 28 million dollars (+47%).
Copyright © 2023 FashionNetwork.com All rights reserved.