Wet Seal says in talks with Clinton Group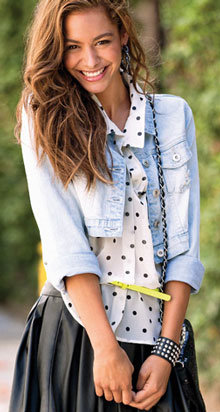 Photo: Wet Seal
Women's apparel retailer
Wet Seal
Inc said it is in discussions with Clinton Group after the major shareholder called for a sale of the company.
The retailer, which fired Chief Executive Susan McGalla who oversaw a tenure of deteriorating sales, said it continues to review Clinton Group's recommendation regarding its use of capital.
The company said it has been in discussions with the Clinton Group following its initial letter on June 15.
Wet Seal, which sells accessories such as hats, watches and jewelry, had cash and cash equivalents of $148.1 million as of April 28, representing more than half of the company's current market value.
The company is also being sued by three former employees who accused it of discriminating against black store managers.
Shares of the Foothill Ranch, California-based company, which caters primarily to young women, closed at $2.66 on Monday on the Nasdaq. Clinton Group expects the company to attract an offer in the range of $5 to $8 per share.
© Thomson Reuters 2023 All rights reserved.