Yoox listing not IPO gate-opener for luxury groups
By Astrid Wendlandt and Marie-Louise Gumuchian
PARIS/MILAN (Reuters) - Italian online fashion retailer Yoox's decision to float on the Italian bourse by Christmas does not mean the IPO market will re-open to luxury groups that have been waiting to list for more than a year.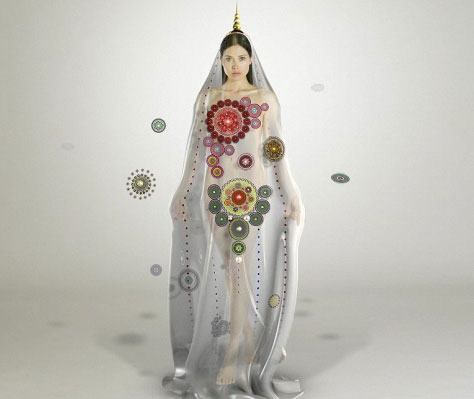 www.yoox.com
Fashion houses
Salvatore Ferragamo
and
Prada
are still very keen to obtain a Milan listing, sources close to the two companies told Reuters this week.
However, they will have to wait until at least the first half of 2010 to even consider preparing themselves to test the waters, the sources said.
As Prada and Ferragamo's results this year are likely to be among their worst on recent record, the companies are expected to hold out until next year, when trading should have improved, so they can craft a positive story for potential buyers of their shares.
Yoox announced last week that it would list on the Borsa Ialaiana (LSE.L) Star segment. [nL8454794]
The company is several times smaller than Ferragamo and Prada, which means it will be much easier to place in the market. The current value of Yoox is estimated between 100 and 150 million euros while Prada was valued at 2 billion euros when Italian bank Intesa bank took a 5 percent stake in the company at the end of 2006.
Many brokers, including Bernstein, expect a slight increase in global luxury sales in 2010 as the recovery gains ground.
"We should not look at Yoox as a sign the IPO market has reopened for luxury goods companies," one Milan-based banker close to the two Italian fashion companies said. "Yoox is a different story."
Bologna-based Yoox sells top fashion clothes and accessories over the Internet and operates online retail websites for such designers as Emporio Armani, Marni and Valentino.
While Yoox operates in the fashion world alongside Prada and
Ferragamo, its business model is different.
Yoox has much lower operating costs than the two fashion houses, which have high working capital needs to finance design, production and retail operations, often in high-rent shops.
As online retailers have resisted the spending slump much better than bricks-and-mortar companies, their forward valuation multiples can be around double that of luxury groups.
ONE-OFF DEAL
Yoox's controlling shareholders, venture capital firms Kiwi, Net Partners and Benchmark Europe, are seeking to take advantage of improving markets to cash in and refresh their portfolios with the initial public offering (IPO).
"But Yoox will represent the first IPO in Italy for a while so its success or failure will be an important indication for us bankers to help understand investors' appetite for new stories not only in the luxury sector," one Milan-based banker said.
Asked about the prospects of an IPO for the Ferragamo group, Leonardo Ferragamo, brother of chairman Ferruccio Ferragamo and a member of the fashion house's board, told Reuters: "It is not an urgency for us but we are ready to do it when markets are right."
He said the company could be ready "in a matter of months" if there was a window of opportunity. "The IPO process was stopped in the spring of 2008 but internally we did everything we had to do," he added.
Prada, which declined to comment about its IPO plans, has not buried the hope it will float one day, sources with first-hand knowledge of the matter said.
"It would be the preferred solution," said one financial source.
"For Prada, the IPO is always on track, hopefully before the fourth quarter of 2010," said another Milan-based banker.
At the end of July, Prada struck a deal with its main creditors Intesa, UniCredit, Calyon and HSBC to extend for three years the repayment of 450 million euros, split in two tranches, out of the 650 million held by its parent company.
The agreement effectively gave the fashion company three more years to try to float so that it could raise money to repay the banks. The deal also gave it breathing space to develop its retail network.
"Prada has opened 34 stores in 2008 and the strategic plan provides for the same pace of openings in 2009 and 2010," a spokesman for Prada told Reuters.
The company is expecting to spend more than 100 million euros in new openings this year and next mainly in Europe and the Far East.
(Additional reporting by Blaise Robinson; editing by Karen Foster)
© Thomson Reuters 2023 All rights reserved.