Zadig & Voltaire ventures into kids fashion
Zadig & Voltaire keeps widening its product range. Headed by Thierry Gillier, it already has an eyewear license and has also recently signed a fragrance agreement with Clarins. This time, the French brand decided to expand into children's wear by signing a license with a group from Hong Kong and Macao, specialised in this market and headed by Howard Yiu. But the latter is not just anybody: Mr Yiu is the owner of French store chain Compagnie des Petits.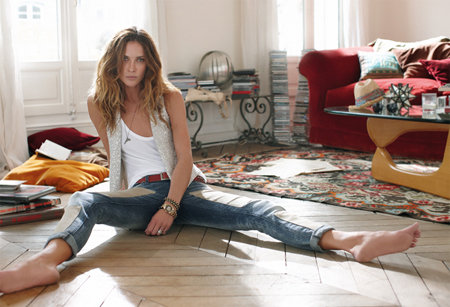 Zadig & Voltaire
As for its new fragrance and the cosmetics line that goes with it, its launch date has been delayed from September to January. Zadig & Voltaire's president, Thierry Gillier, expects the line to make a big hit with its two perfumes: one for men and the other for women. The brand's current fragrance, made by the company with the help of Labo in New York, is unisex.
Copyright © 2023 FashionNetwork.com All rights reserved.